Was ist CSI?
Dave ist seit 2019 ein offizielles und volles Mitglied der Colorist Society International (CSI)
Colorist Society International (CSI) strives to advance the craft, education and awareness of the art and science of color grading and color correction.
CSI is the first professional society devoted exclusively to furthering and honoring the professional achievements of the colorist community. It is not a labor union or a guild, but an educational and cultural resource. Membership is open to professional colorists, editor/colorists, DITs, telecine operators, color timers, finishers, restoration artists, and color scientists. CSI full member applications are vetted regardless of credits or standing in the community.
CSI Website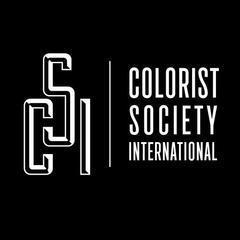 Ebenfalls können personenbezogene Daten für analytische Zecke erhoben werden, die unter Umständen auch im EU-Ausland gespeichert werden. Wenn du die Website weiter nutzt, gehen wir von deinem Einverständnis aus.